There are 2 great reasons to head up to Flagstaff for Cards Camp. Well, more than 2, but two that I'll share here.
First, the camp is up close and personal for the fans. Bleachers are set up about 10 yards off the field or you can bring your chairs and sit 2 yards off the field. Hearing the hits of a final practice and just before the last cuts makes you appreciate how hard these guys work for that position when the first game rolls around. This is the first up-close look at the rookies and a chance to show appreciation and chat with the veterans. And, it's free! It doesn't cost a dime to get into and watch the camps. That's a huge value when compared to the price of a seat at a Sunday afternoon game!
Second is the appreciation of a 30 degree temperature drop! It was 106 in Anthem. We drove for 90 minutes and it was 74 degrees. 'Nuff said.
I consider NFL training camp as my warm up for shooting Friday Night Lights. And, this Friday is the first home game for Boulder Creek. Can.Not.Wait!
Larry Fitzgerald...LOVE him! This guy is a class act both on and off the field. This is his job and he treats it that way. He was the last one coming off the field at the end of practice, and was gracious with the fans while chatting and signing autographs. A great guy!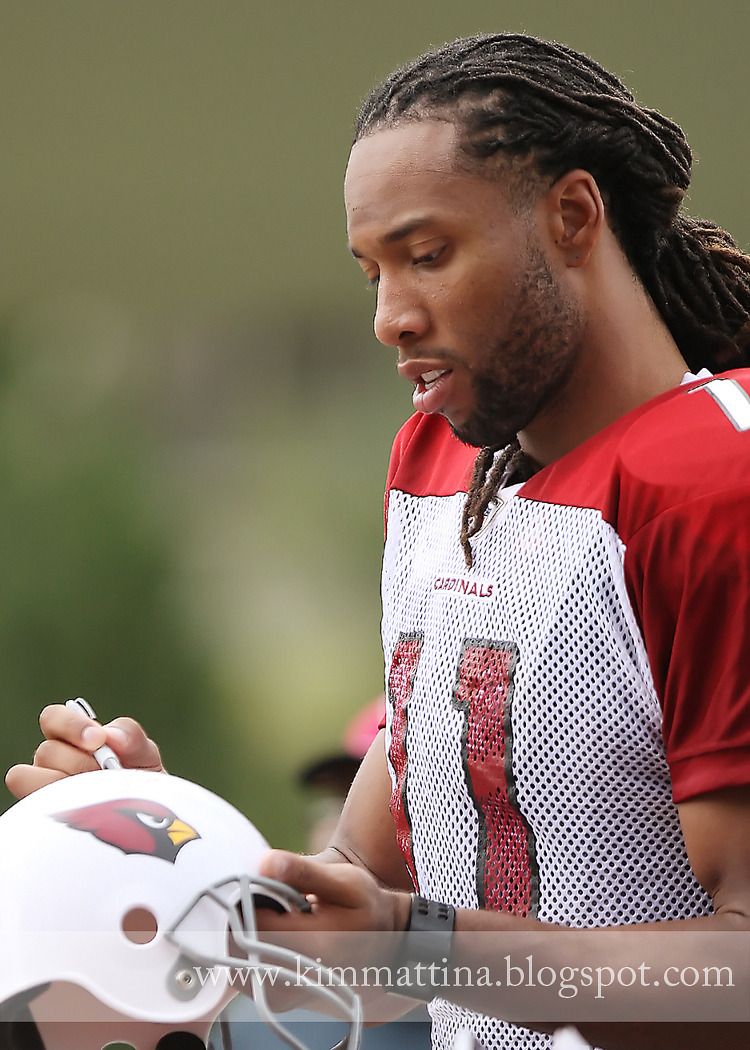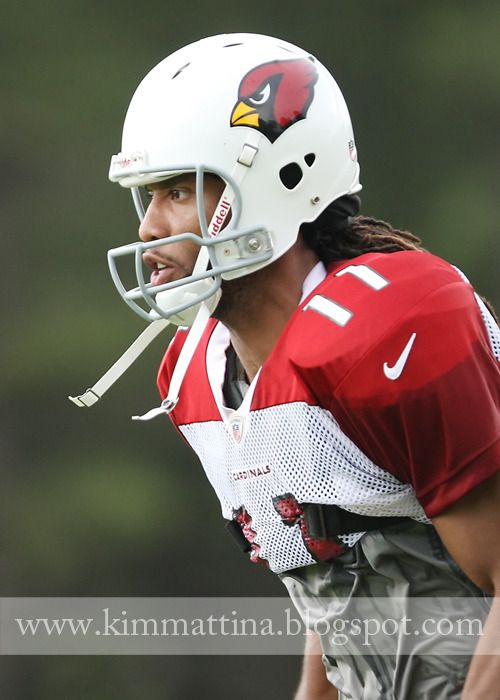 The Big Boys...running right at you. It's something you'll not experience at a Cards game!
Only 1 week and it's regular season time! Go Cards!