I love the feel of quilts. Not just because of their snuggly goodnes, but also because of memories. Quilts remind me of Grandma, snuggling on a cold evening and as strange as it may sound, they remind me of the smell of cookies or pies coming from the kitchen.
I'm not a seamstress by any means, though I have a wonderful sewing machine that does all sorts of cool things. Because of some wonderful ladies on a message board that I frequent, I decided to try my hand at a quilt. These two were made for the
Downy Quilts for Kids
. They are doing such a wonderful thing. They provide you with the material and you pay for the thread and batting. So, I filled out the online form, got my kit and went for it. This is the lovely, quilty result.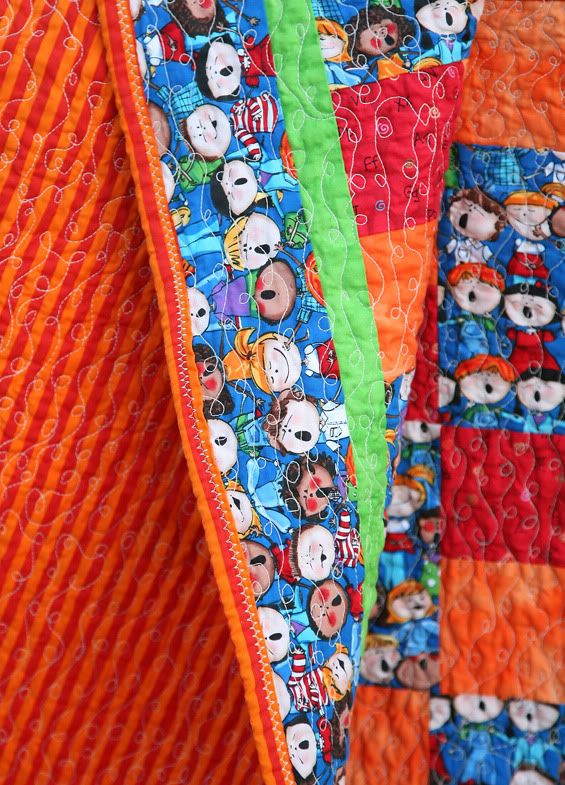 I did one, before the kit, to practice. Remember, I've never quilted anything before this and probably wouldn't have done these if it weren't for this organization. So, here's my very first quilt...EVER!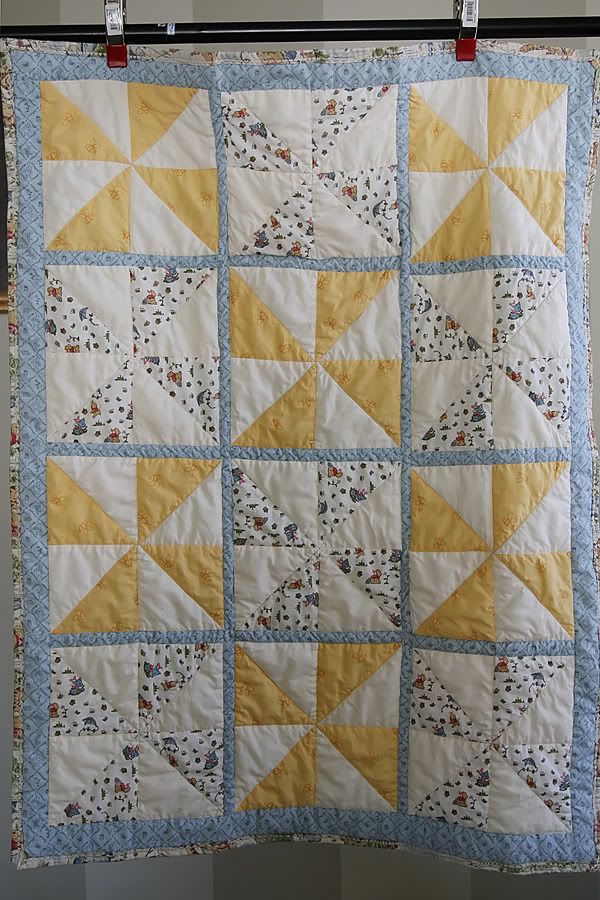 Check out the little hearts to hold the binding! So sweet!
So, I sat down for an hour a day to do this. That's all. (A couple of days I did it for longer if I had the time!) And I just love that these two quilts will give some child that is sick or scared at the hospital a tiny bit of comfort when they need it most. And, I hope that they can smell the cookies, too.