That's what this Senior says. He's all about Rock-n-Roll. Loves Hendrix, The Stones...anything that is classic rock. He also prefers vinyl to CD's.
There is no way possible to have done his Senior portraits without including his guitar. And a sunset. And the desert. And making it vintage. Because that's him!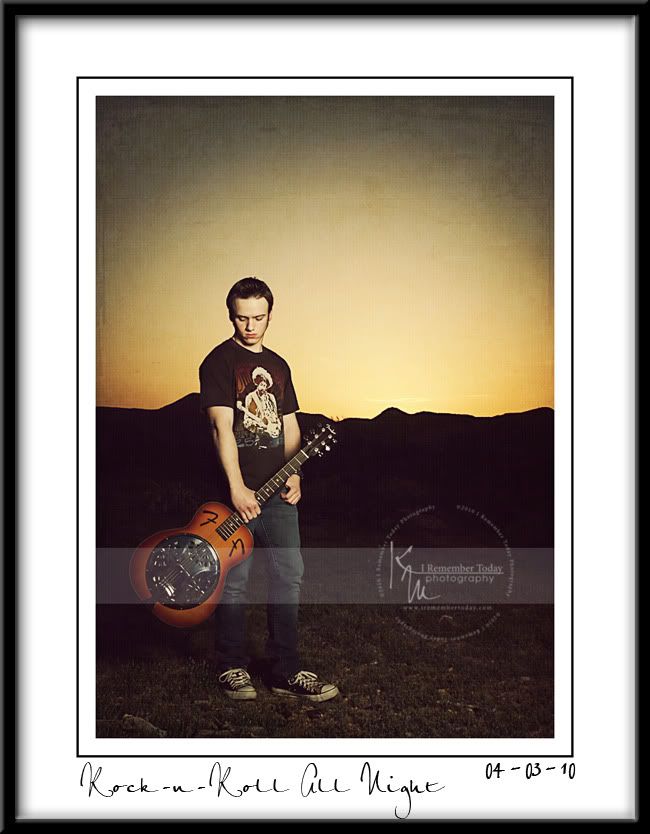 And, a couple of others. I haven't really processed them much more than cropping them.